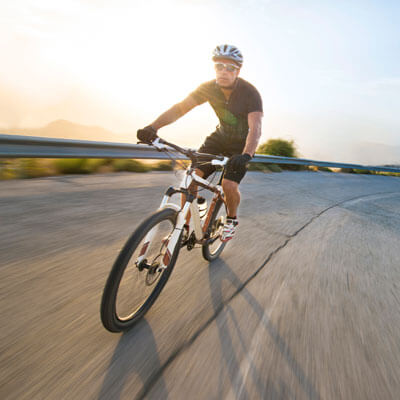 The bicycle is a means of transport that is used more and more over time, especially with the arrival of sunny days.
Used to go to work or go for a ride, alone or with family, whatever your practice of cycling, it is essential to make sure that your bike is adapted to your morphology. A well-adjusted bike allows you to ride comfortably and safely, avoid injuries and ride faster with less effort.
The frame size
The correct frame size depends on the size of your legs. When you straddle the frame of your bike, feet flat on each side on the ground, there should be three to five centimeters free between the frame and your body.
The height of the saddle
A saddle that is too high or too low can lead to injury or pain in the back and knees. The height of the saddle should allow you, when the tip of your foot is placed on the pedal at its lowest level, to have your knee very slightly bent.
The position and inclination of the saddle
A saddle is properly adjusted when the knee of your leg is aligned with the axis of the pedal, when the tip of your foot rests on it.
Regarding the inclination of the saddle, it is generally straight. If this is not the case and it leans forward or backward, unnecessary pressure will put pressure on your arms, shoulders and lower back.
The handlebar position
The position of the handlebars must be made according to the comfort felt at the level of the shoulders, the neck and the neck. Generally, for amateur cycling, the handlebars are set high enough so that you can ride with your back straight.
Yours in health,
Marine HELIP D.C.
Doctor of Chiropractic