Meet Dr Marine Helip (Chiropractor)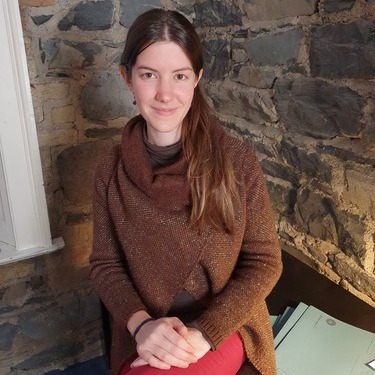 When Dr Marine was in high school in France, she attended a presentation that featured representatives from various universities. That's where she discovered the chiropractic profession. Being able to provide natural healthcare to people resonated with her, so she decided to become a chiropractor.
"I find that chiropractic is a good alternative for those wanting to avoid taking medication." However, knowing there's a time and place for medication, Dr Marine also sees chiropractic as an ideal complement to alternative medicine.
Chiropractic Education
In 2021, Dr Marine graduated from IFEC (Institut Franco-Européen de Chiropratique) in Toulouse, France after studying there for six years to become a chiropractor. While at the Institute, she particularly enjoyed her anatomy and technique classes. After graduation, she began practicing in Paris, France, before moving to Dublin to join the Get Back Health Chiropractic and Wellness Clinic team.
Providing an Array of Techniques
Dr Marine is proficient in various chiropractic methods, including the following:
Activator
Diversified
Extremities
Soft tissue mobilisation
Thompson drop
Caring for Patients of All Ages
Whether she's caring for mums, dads, babies, teens and seniors, Dr Marine enjoys working with patients across the spectrum. Friendly and caring, she always ensures that her patients feel comfortable at every visit. Dr Marine takes the time to listen to them and understand their unique needs. Then she provides customised care to help them achieve their goals.
In Her Spare Time
When she's not at work, Dr Marine enjoys spending time with her boyfriend and going dancing. In particular, she loves West Coast Swing and Rock types of dance. Dr Marine also likes walking, discovering new places, and taking photos around our beautiful city. Exploring the countryside and enjoying Dublin's considerable historic heritage are some of her other favourite things to do.
Book an Appointment
No matter your age or condition, Dr Marine is here for you. Contact us today to schedule an appointment!
---
Dr Marine Helip (Chiropractor) | (01) 66 330 03