Get Back Health Chiropractic and Wellness Clinic Reviews
What Our Dublin Patients Say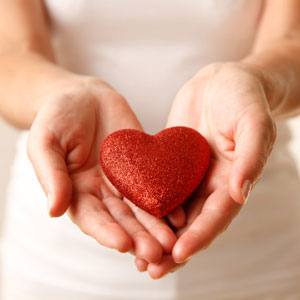 At Get Back Health Chiropractic and Wellness Clinic we love when patients share with us their feedback and comments after chiropractic care. Please read our patient testimonials below to see what other people have achieved through their tailored treatment plans with us.
Share your stories too! Click here to send us your feedback so that we can help to spread the word about the benefits of natural Get Back Health Chiropractic and Wellness Clinic care.
For more information, or to schedule an appointment contact us today.
---
I was really impressed by how I felt after my first session with John. I felt my back and body to be lighter and relaxed. John is very professional and brilliant at his job. Thank you.
~ Dee R.
Very professional experience with Marine Helip, during the first visit she asked a lot of questions to understand better the roots of the issue, and gave very clear explanation how does she see the recovery process. Would highly recommend to attend. Many thanks!
~Anne G.
There were certain yoga postures/stretches that I could only do to one side (left) due to discomfort/pain when trying to my right side. After one visit with John, I was able to do them on both sides with almost the same level of ease. He also just seems like a genuinely lovely and interesting man.
~ Kristina V.
I am very impressed by Richard Power's ability to directly zone in on my problem areas – even through my shirt! (Back pain). I am looking forward to continuing my treatment. It has been pain-free and my trepidation about going to a Chiropractor has been alleviated.
~ James K.
Dr Gerrard was brilliant at listening, explaining and ultimately helping me deal with some significant back trouble and referral pain. I would highly recommend her and look forward to completing my treatment in due course.
~ Niall M.
I had great pain in my lower back. It had become unbearable even when laying on my couch at home. Thanks to Dr. Anabelle who helped me and after just one session with her, the stiffness in my back has been considerably improved. I can recommend Get Back Health to anyone.
~ Zohra K.
Such a great practise! Very professional and ensured I was fully informed and educated by fully explaining everything. Look forward to going back. Thank you!!
~Odin
I had a great experience with Dr Ryder – he gave me great confidence that the pain would ease and that I'd get better. Thanks Dr Ryder – see you next week.
~ Stephanie
Very happy with service from all the staff in the practise and would have no hesitation in recommending their services. Always keen to assist you with whatever ailment you have. Genuinely interested in addressing and helping you with all aspects of recovery.
~ Cleo
Didn't know what to expect having never been to a chiropractor before. I was very impressed with the treatment and the information given.
~ Una
Patrick was fantastic. I've seen several Chiropractor's in the last few years and not one has come close to Patrick in terms of both knowledge and care. He explained what was causing my discomfort and followed it with manageable steps to improve things. Cannot recommend him enough.
~Matthew
Yes, I found my visit very helpful, good since of explaining, very precise, straight to the point of what needs to be done, am looking forward to my next visit.
~ John
I'd a lot of questions as I wasn't sure Chiropractic treatment was for me. Richard was very open on the diagnosis, giving me notes on the proposed treatments to take away, telling me about a specific exercise I can do myself, offering to talk to my physio about the proposed treatment, and even offering to put me in touch with a fellow cyclist client. You couldn't ask for more, and it's given me great confidence to move ahead.
~ Colm
First time I had ever visited a chiropractor. Felt all my concerns were listened to and dealt with in a very helpful manner.
~ Louise
I remember the day I asked Marzena for an advice how to nourish myself properly cause I knew that something was wrong with my body. What's more, I remember my reaction when she told me to avoid almost everything out of my daily menu. I was shocked. Not to eat bread anymore.. pasta.. everything containing gluten. That time I was ready to try everything to get rid of the distension of the abdomen. In addition I had a low metabolism and was nearly all time long sick.
Firstly I made a self-test. I avoided for two weeks gluten in all state. After this period I ate bread and I got a real bad stomachache. After eating a piece of bread my stomach was burning and it got terribly big. The time I avoided bread I saw how my body regenerated itself. My skin got better, I felt much more better in general. Later I noticed that I was intolerant to lactose too. That happens often to people with gluten-intolerance. I saw the good results and I was really motivated to continue the difficult diet. On this diet I have to be really strict, that means- I can't eat gluten and milk-products at all but I got used to my new lifestyle.
One and a half years passed: Firstly I lost about 10 kg. My metabolism is really good. I managed to regulate my hormones cause I nearly got hypothyroidism. That's why my period was ir-regulate and sometimes I had to wait for a really long time for it. What's more, I have a really good health now and I am much more relaxed than in the past.
Thank you Marzena for your help. Your're amazing
~ Sandra
I've been suffering with tiredness, mood swings, bloating, eczema and other health related issues, which seems to disappearing for a short period of time and then coming back even stronger. All the visits to see GP were ending with description of medicines, which were dealing only with the effects instead of the cause. After a consultation with Marzena we agree that I should try free gluten and sugar diet to observe how my body reacts. I'm now in the 3rd month of my gluten free diet and I feel full of energy, lost weight (being energetic helps me with daily exercises), eczema gone, burping and bloating disappeared and my mood swings are only a history.
Marzena is very helpful, patient (especially if you are like me, bombarding her with all these questions :)), approachable and understanding and I would highly recommend her service.
~ Karolina
I've finished my 3rd session with Patrick, and I'm booked in for 9 more. Why? Because after the 2nd session I felt a change in my mood, my posture and most importantly in the pain in my back. I am a website designer so I am most of the day at my computer. I try to remember to get up and move around but sometimes I forget or I am busy and I don't have time. I swim 3 times a week and that helps, but it's only ever really kept the issue at bay. During the sessions I am talked through what Patrick is going to do and also as he does it. After 3 sessions I am starting to move differently and with much more ease. I recommend this to people with back problems.
~ Elizabeth
I would like to convey my thanks to GET BACK HEALTH for the excellent treatment that I have been receiving over the past number of months for back pain. The staff are seriously professional in their approach and they care about your real needs. At my first consultation, I was made [to[ feel at ease while my back was being assessed, resulting in a program of treatment being set out.
I can honestly say that this treatment was second to none and my back area is more relaxed and I have better posture. I feel like a different person and it is the best present I ever gave myself.
Thank you, I appreciate your efforts in making my experience a comfortable one.
If you are looking for a back pain specialist, your search is over, GET BACK HEALTH is the place to start. You will not regret it.
~ Liam
Myself and my wife have been a customer at the Get Back Health Chiropractic and Health Clinic and have nearly finished our 12 week sessions. The treatments have been very successful, more than each of us could have thought. We did our appointment together and got a couples discount which was a big help. My wife Orla had some small back and neck issues which Dr. Joshua was taking care of. After the first session a side effect of the session was that Orla's bad tinnitus condition cleared up completely and later it only came back at about 25% of its original condition and over time it has stayed at 25%, so she is amazed with this after suffering for years and years with tinnitus.
For me the treatment seem mild, only small manipulation in my spine but which have had great results in stopping most of my lower back pain. As someone who only thought that Chiropractors worked by aggressively pushing and pulling the body, it was great to discover that good Chiropractors do not do this. It is a gentle approach which works wonders. If a year ago someone had told me that this pain could be fixed without surgery I would not have believed them.
~ David and Orla
---
Get Back Health Chiropractic and Wellness Clinic Testimonials | (01) 66 330 03