Meet. Dr Richard Power (Chiropractor)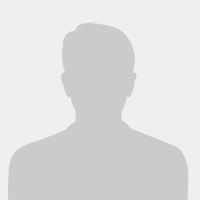 Dr Richard has been practicing for more than thirty years. An RMIT College graduate, his journey to becoming a chiropractor began in Melbourne, Australia. Dr Richard recently joined Get Back Health Chiropractic and Wellness Clinic, where he continues to help children and geriatric patients alike achieve better health.
Seeing the Benefits of Chiropractic
Dr Richard is committed to helping the people of Dublin through a healthcare alternative in which he believes strongly. He values the impact chiropractic care has on the whole body and enjoys seeing patients who feel the same way.
Throughout his chiropractic career, Dr Richard has had the opportunity to witness the benefits that chiropractic care can pose for pain and discomfort as well as overall wellbeing. While he enjoys working with all people, Dr Richard is particularly excited to work with those who are serious about getting better.
Continued Education
Along with his Doctor of Chiropractic degree, Dr Richard has completed several hours of additional technique courses. His increased knowledge allows him to provide individualised care to each of his patients.
Dr Richard puts the health of his patients above all else. He feels that a healthy spine equals a healthy person. Dr Richard provides specific chiropractic adjustments to help his patients live their best lives. With him, you are in excellent hands.
EXPLORE OUR SERVICES »
Outside the Practice
When Dr Richard is not seeing patients at Get Back Health Chiropractic and Wellness Clinic, he loves spending time with his four children, and beloved granddaughter. In addition, he enjoys gardening, including fresh herbs, and indulging in different cooking styles. Dr Richard has also passionately pursued Brazilian dance for many years.
Ready for You
If you are ready to work towards whole health, Dr Richard is here to help you. Get on the path to health and happiness today.
Do you have questions for us? Contact our practice for more information about the potential benefits of chiropractic care. Your body will thank you!
---
Dr Richard Power (Chiropractor) | (01) 66 330 03