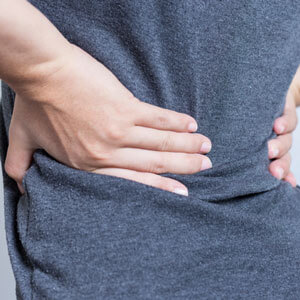 With the return of winter, the back pain can be more important compared to the rest of the year.
What can cause this phenomenon?
When it is cold, people are more likely to want to stay warm at home and therefore do less physical exercise. With the lack of exercise, the back muscles relax and exert less of their support function.
The cold also has an effect on your body. Indeed, when temperatures drop, the tendons, muscles and ligaments supporting the spine are less irrigated. The fibers tighten and can create more tension on the spine.
Bad weather would also have a role to play. The change in atmospheric pressure and the increase in humidity would increase inflammation and therefore pain in the joints.
Find here some tips to limit the onset of back pain:
Do some form of exercise to stretch or walk.
Cover yourselves well.
Eat a balanced diet and pay attention to your sleep
Visit us.
Getting your spine regularly adjusted may help you to avoid or decrease the back pain. We're here for you. Contact our team to book an appointment.
Yours in Health,
Marine HELIP D.C. Doctor of Chiropractic