Meet Dr Annabelle Gerrard (Chiropractor)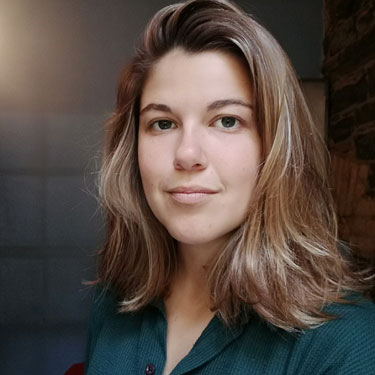 Dr Annabelle graduated from IFEC (Institut Franco-Européen de Chiropractique) in Paris, France. After graduating in 2017, she moved to Berlin, Germany where she began practicing. Dr Annabelle happily accepted a position with Get Back Health Chiropractic and Wellness Clinic in late 2018. Since then, she has had the honour of helping the Dublin community live happier, healthier lives.
Understanding Human Anatomy
An innate interest in human anatomy is what led Dr Annabelle to chiropractic care. She enjoys studying the body and gaining a deeper understanding of how it works. In addition to chiropractic college, Dr Annabelle has attended several specialty seminars to further her knowledge base. These seminars gave a proper training in the following techniques:
Sacro Occipital Technique (SOT)
Applied Kinesiology
Gonstead technique
Diversified technique
Dr Annabelle's expertise allows her to successfully care for patients of all ages. Her understanding of how the body functions helps her evaluate and address each patient's unique needs. No matter your age or condition, Dr Annabelle is here for you.
Getting Children Off to a Healthier Start
While Dr Annabelle enjoys working with patients, both young and old, she is especially passionate about caring for young children. She loves their curiosity about chiropractic care.
Unlike older people, children have been less exposed to the daily stressors of life. Their bodies tend to be more receptive to even the smallest chiropractic adjustments. Dr Annabelle finds great joy in keeping little ones well and setting them up for lasting future health.
EXPLORE OUR SERVICES »
Outside the Practice
When Dr Annabelle is not busy at Get Back Health Chiropractic and Wellness Clinic, she spends a great deal of time drawing the human body. She often takes the opportunity to go to classes to learn more about how the body moves. With family in both San Diego, California and Paris, France, Dr Annabelle also frequently travels the globe to visit her loved ones.
Here to Listen
Dr Annabelle is here to listen to your concerns and help you in any way she can. She looks forward to meeting you and getting you on your way to better health.
Contact our practice to learn more about what she may be able to do for you!
---
Dr Annabelle Gerrard (Chiropractor) | (01) 66 330 03